He Won't Love Me Because He Knows What I Did. (2013)
Installation Glass Sculpture: Glass :Size Sight specific installation
Along side the works...
The Legs (2013): Gelatin Silver Print
The Girl (2013) Japanese Washi Paper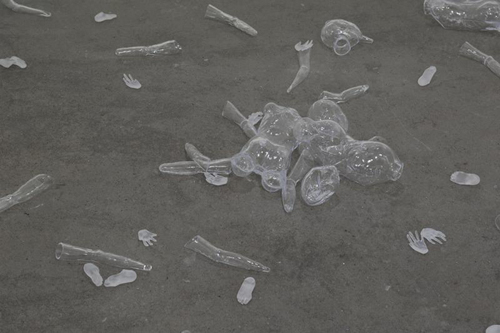 (installation shot)
The work, He Won't Love Me Because He Knows What I Did is based on sexually charged images of prepubescent under-age girls that are pervasive in Japanese media. The title of this work, comes from the blog of the model who posed in the child-pornographic imageries. The girls in these images are almost like purely objectified vessels of the fantasies of male viewers and devalued through the mass production of image making.
A shadow can be understood as the forerunner of the photograph. In my work, the shadows cast by the clear hollow glass sculptures of puppet-like girls, represent the existence of the subjects. My aim is to create a pile of the girls' empty hollow bodies as if they were rubbish to illustrate their media-affected and invisible existences which have been consumed. Tatsuhiko identifies with the Platonic notion of gods, the human beings are the puppets, which are there to be manipulated. The media affected girls may become puppets-like dolls, which is the representation of a 'manipulation' by the external forces to become a vessel of viewer's desire.
The pinhole drawing on the paper sliding door is an image of the girl who first inspired this project. She is on her knees dressed in a school uniform and lifting up her skirt to expose her knickers. The school uniform is commonly used in this kind of imagery, presenting their youth. Her see-through existence is only visible once you become aware that the light shines through the back. The vague appearance of the girl represents her temporal and ephemeral existence as a young model in this market and whose individual existence and ignored and devalued.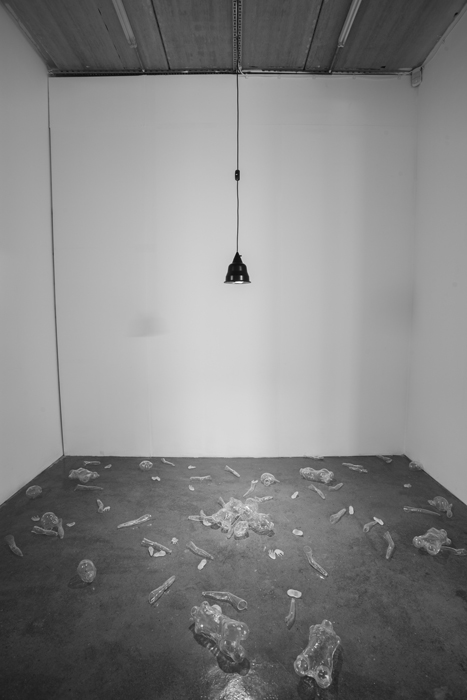 (Installation shot )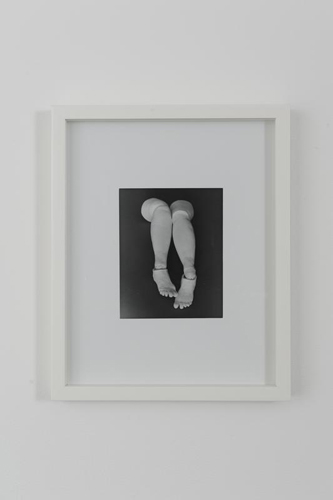 (The Legs(2013): Gelatin Silver Print)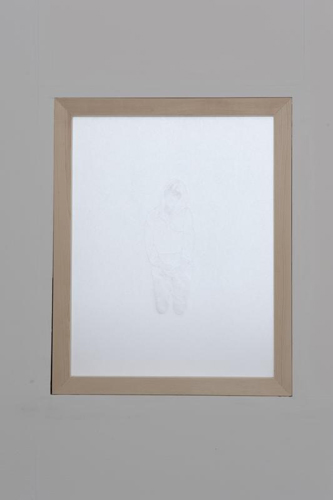 (The Girl (2013): Japanese Washi Paper)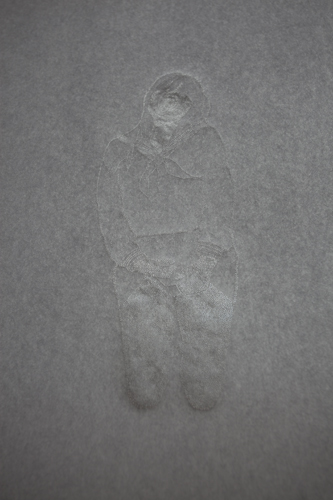 (The Girl (2013) : Japanese Washi Paper: Close up shot)
DIGITAL CATALOG FOR SHOW RCA 2013 IS AVAILABLE HERE : http://show2013.rca.ac.uk/13_pho_masayo_matsuda/